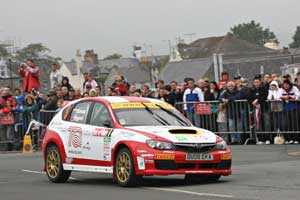 Rally Isle of Man will be back in 2012 following the cancellation of last year\'s event.
Organisers have muted September 21st and 22nd as the provisional dates, saying a lot of work behind the scenes has been going on to get the event back on track.
Last year's event had to be cancelled after its usual dates were moved leading to numerous complications.
After the Board of Directors retired before Christmas a new team were assembled, all of whom have been heavily involved in Rally's for many years.
Further details are expected to be announced soon.
(AUDIO ABOVE - CHRIS BOYD, MEDIA MANAGER)