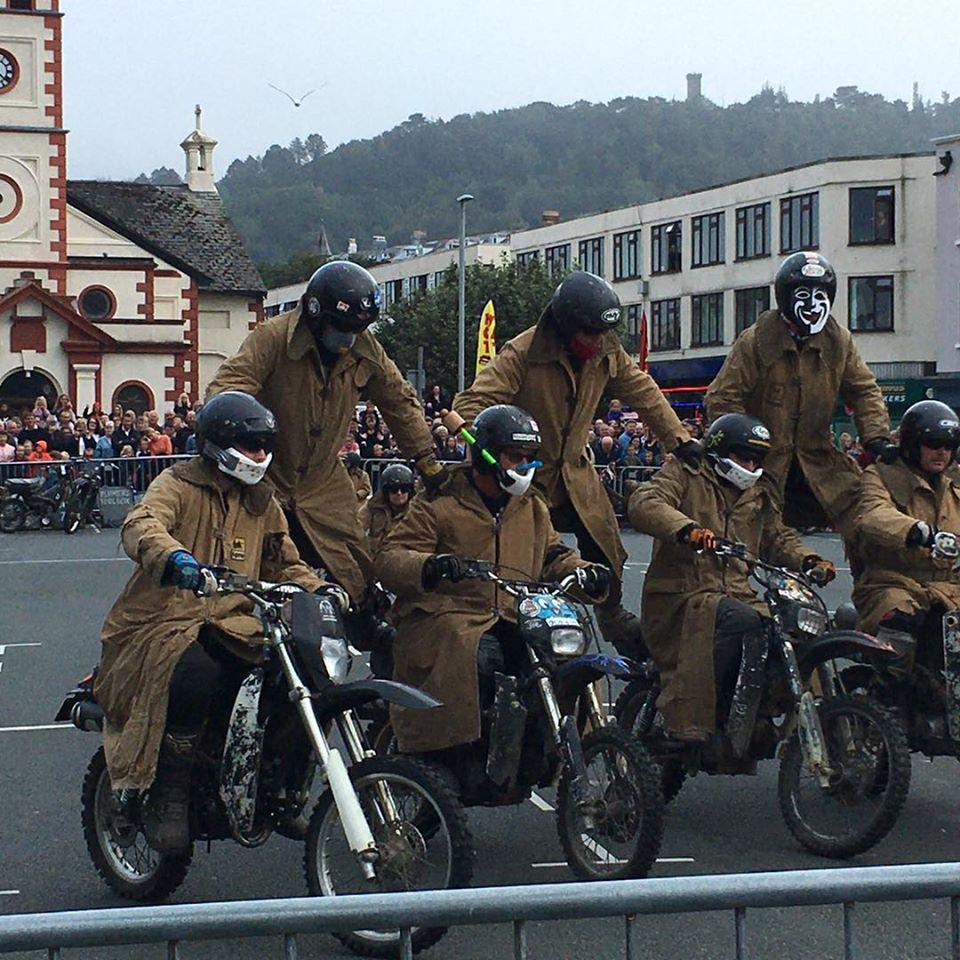 Ramsey was alive with the sound of bikes at the weekend as the world-famous Purple Helmets made their 2020 return.
The popular entertainers took to Market Place in the town on Saturday evening in their first display of the year, with their efforts raising money for the RNLI.
Lieutenant Governor, Sir Richard Gozney, was also welcomed to the occasion and got to spend time in the paddock before the festivities started to get a glimpse of the precision engineering and careful preparations which go into each display.
Meanwhile, those in Ramsey were then treated to the family-friendly Ramsey Rocks festival on Sunday (July 5) - which included performances from the likes of The Tides and A Stones Throw.