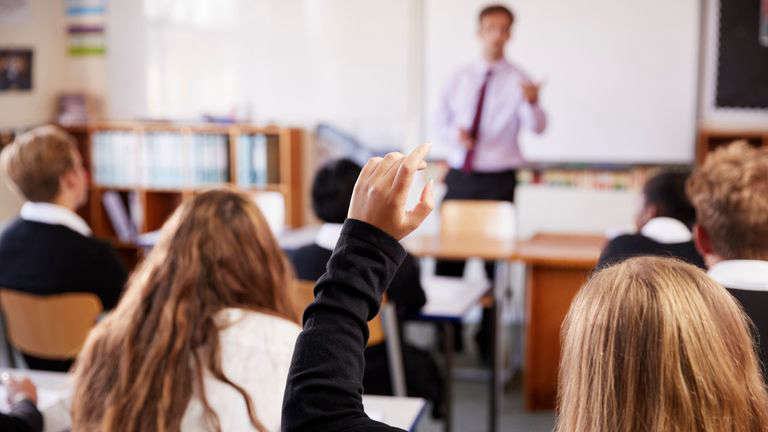 Image: Sky News
Face-to-face lessons at two secondary schools on the island have been cut this week due to staff shortages.
It's down to staff shortages due to Covid isolation.
Year 10 pupils at Ballakermeen High School in have been told to stay at home today and tomorrow (Tuesday and Wednesday) while those in Year 9 will learn from home today (Tuesday).
Ramsey Grammar's Year 9 have been asked to stay at home on the two days (Tuesday and Wednesday).