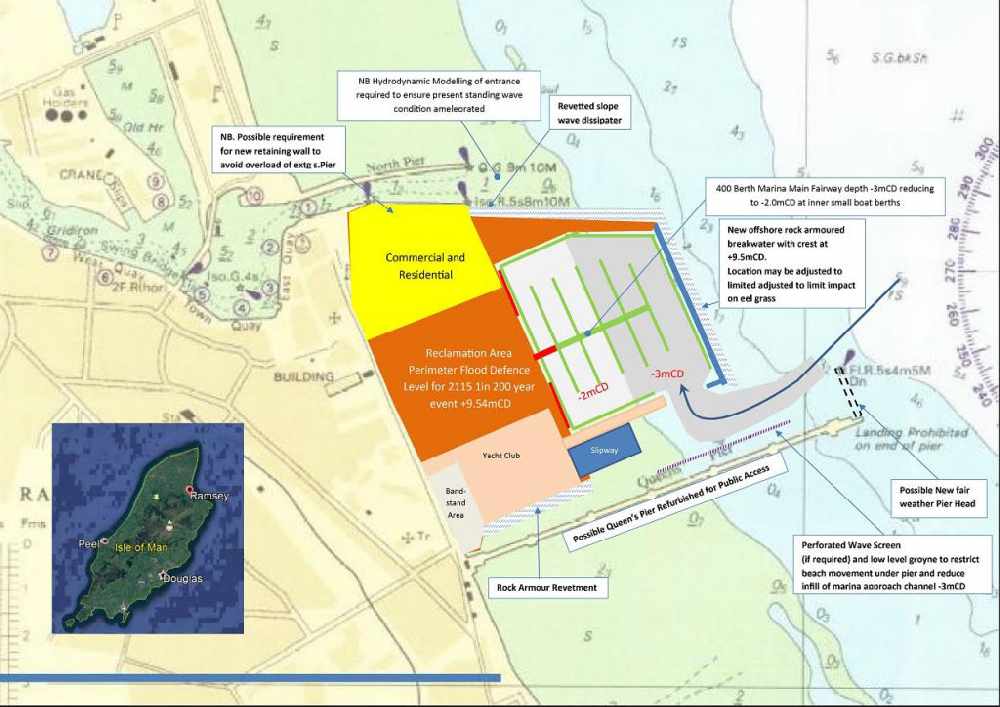 Residents will have the chance to find out more about plans for a 400-berth yacht marina in Ramsey.
The public meeting and exhibition on the proposals from Ramsey Marina Ltd. will take place on Wednesday, March 6, at the Mountain View Innovation Centre on Jurby Road.
During the event - between 6pm and 9pm on the day - a presentation will be made at 7pm outlining the plans and there will be a chance for people to give their input on the matter.
The event is free to attend but anyone interested in attending is asked to book a place on the eventbrite link on the event's Facebook page.
**
https://www.eventbrite.co.uk/e/ramsey-marina-public-meeting-tickets-56193771082?aff=efbeventtix&fbclid=IwAR3QpLu27FwRlHKQyiGOgdS7W4ekp7n3n5XqfQitIzED0k4lrTokJoVFERQ