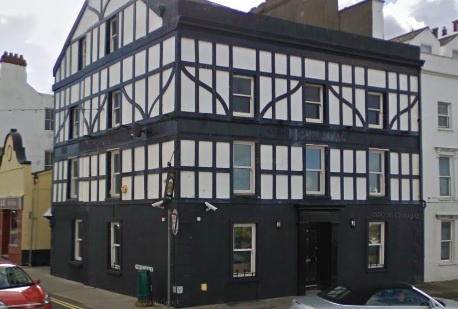 A Ramsey man will be sentenced next month after entering a pub and pushing a man off his seat. 
27-year-old Andrew Raymond Moughtin, of North Shore Road, assaulted the victim in The Commercial in March.
It followed a disagreement between the pair.
Police were instructed to carry out a welfare check on Moughtin on the evening of March 5th after he was spotted bleeding in the street.
Whilst officers were trying to locate him they received a call to attend the pub after reports that Moughtin had entered, knocking the man off his chair and damaging it in the process.
He was arrested on Bowring Road - the court heard he began "throwing himself around the cage" on the way to Police Headquarters; officers were forced to divert to Noble's Hospital.
At Douglas Courthouse last week Moughtin pleaded guilty to disorderly behaviour on licensed premises.
His advocate told the court he'd been in a "state of upset" and wanted to confront the man who'd assaulted him first.
Social enquiry reports have been requested before he's sentenced on June 15th - he's been bailed until that date.