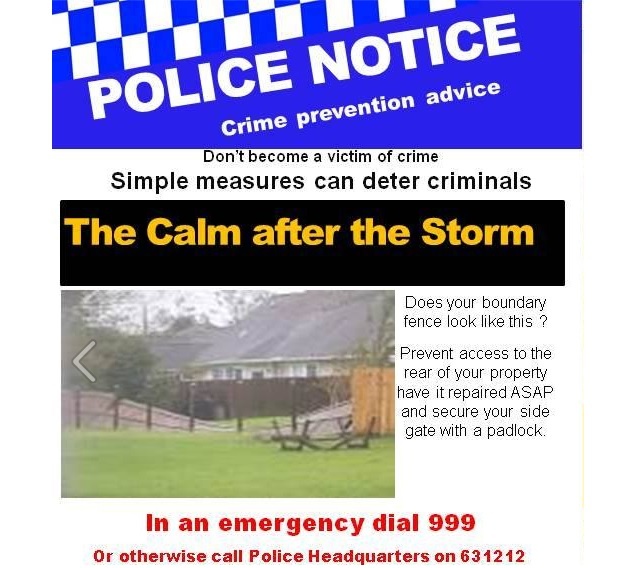 Police are urging people to protect their homes and gardens following a prolonged spell of bad weather. 
It's the latest part of their 'Time to Change' campaign which offers crime prevention advice.
Officers say in the 'calm after the storm' simple things like fixing fences and gates can deter opportunistic criminals.