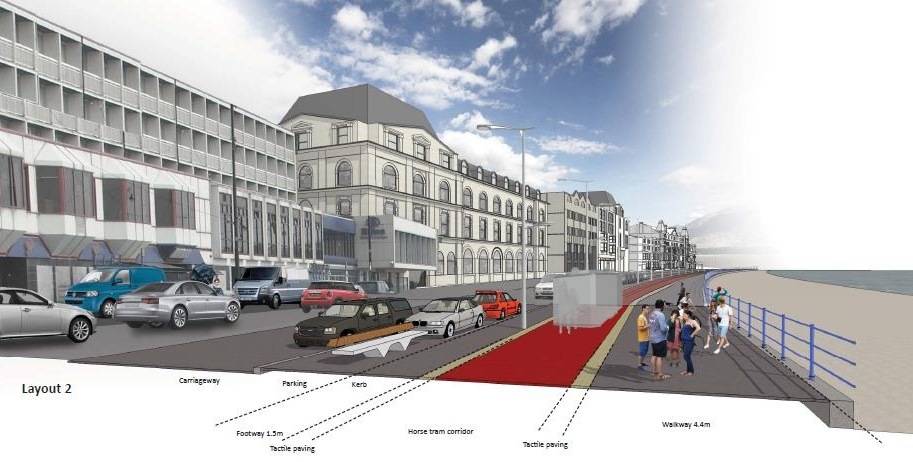 Lines have been painted along the Douglas promenade to help the public visualise its potential new layout, should redevelopment plans get the go ahead.
The lines are in place specifically to show where the horse trams will operate should the scheme receive Tynwald backing.
The markings run along several locations along the walkway, including at the bottom of Broadway, at Marine Gardens, opposite the Palace Hotel and at Queen's Gardens.
Infrastructure Minister Phil Gawne has said he thinks 'people will be pleasantly surprised at how much open space there will be for leisure users.'