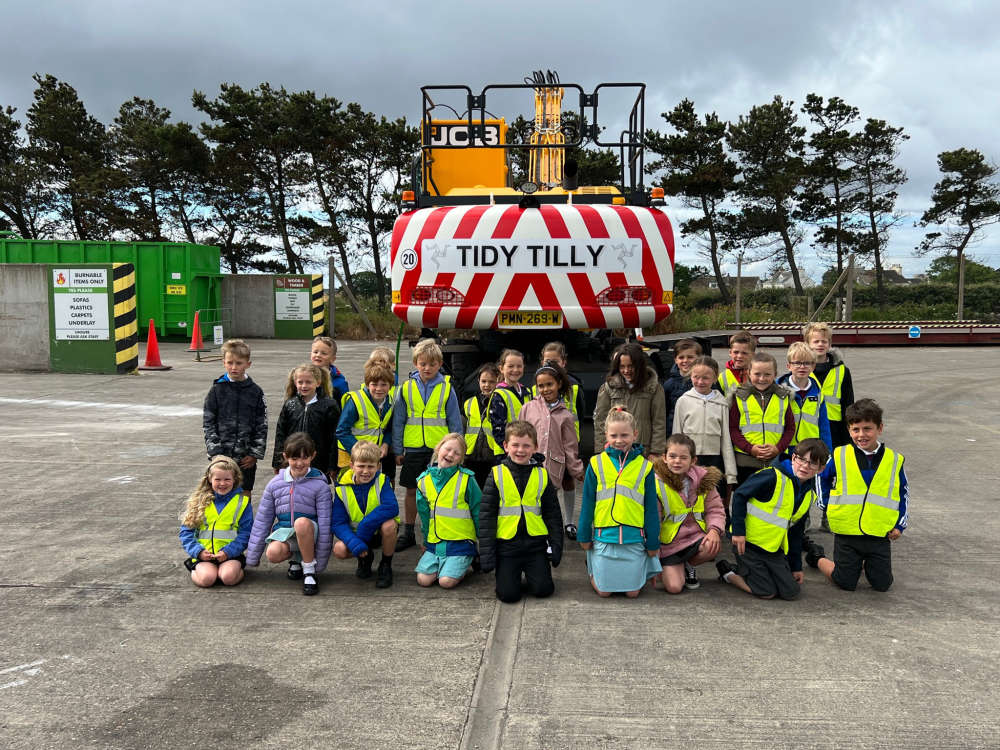 Children from a local primary school have named the Southern Civic Amenity Site's new waste handler.
Rushen Primary School pupils were invited to submit names for the site's new machine, for the Board to then choose from.
Chair of the Board Mr Jerry Ludford-Brooks said they had a tough task whittling down name suggestions from each of the schools.
After much deliberation, they agreed on "Tidy Tilly" - children form the school went to the site for a formal naming ceremony, including cutting the ribbon - before watching Tilly in action!