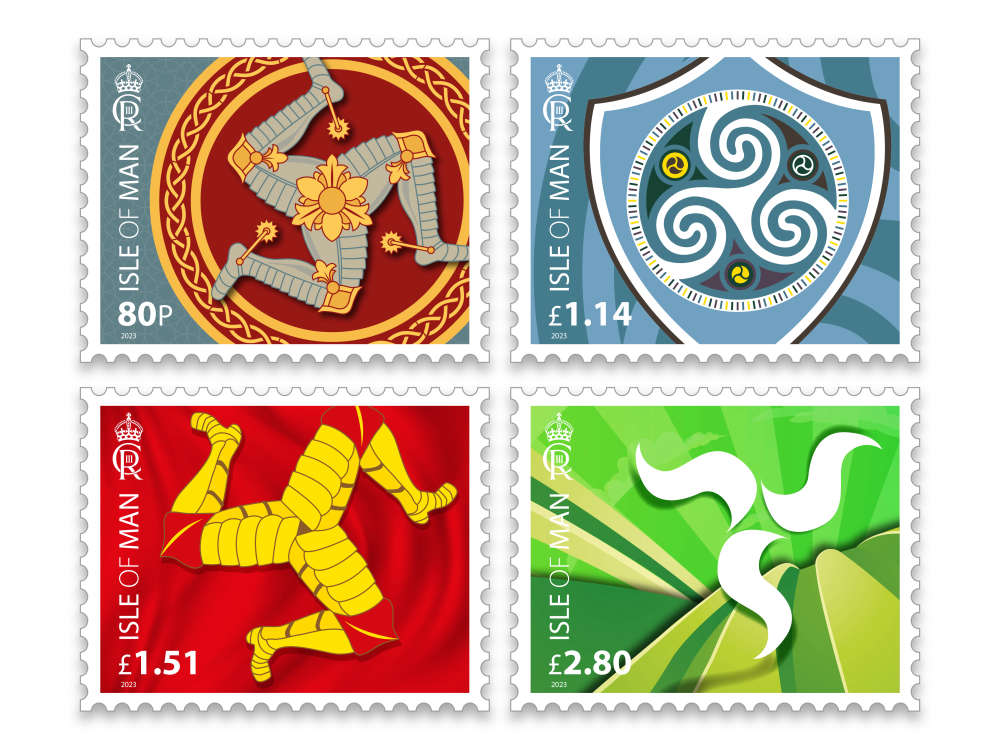 The Isle of Man Post Office has issued the first set of Manx stamps featuring the King's Royal Cypher.
The four stamps all depict a different design of the three legs of Man, which has been a symbol of Manxness for nearly a thousand years.
President of Tynwald, Laurence Skelly, says the post office celebrates a new chapter by joining our Island's well known Triskel and the cypher of King Charles III, Lord of Mann.
The stamp collection can be found here.