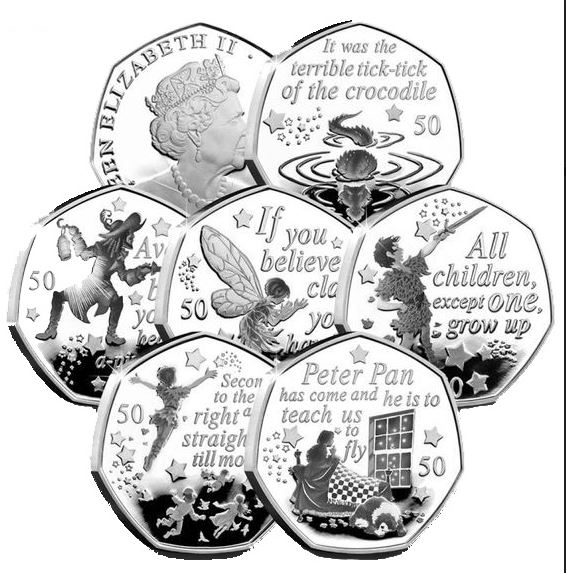 The Island's Post Office is releasing a set of 'Peter Pan' coins.
The set of six 50p coins can be pre-ordered from offices across the Island, but will be available from July 1.
The coins pay tribute to JM Barrie's classic tale - and include the likes of Peter Pan, Tinkerbell and Captain Hook.