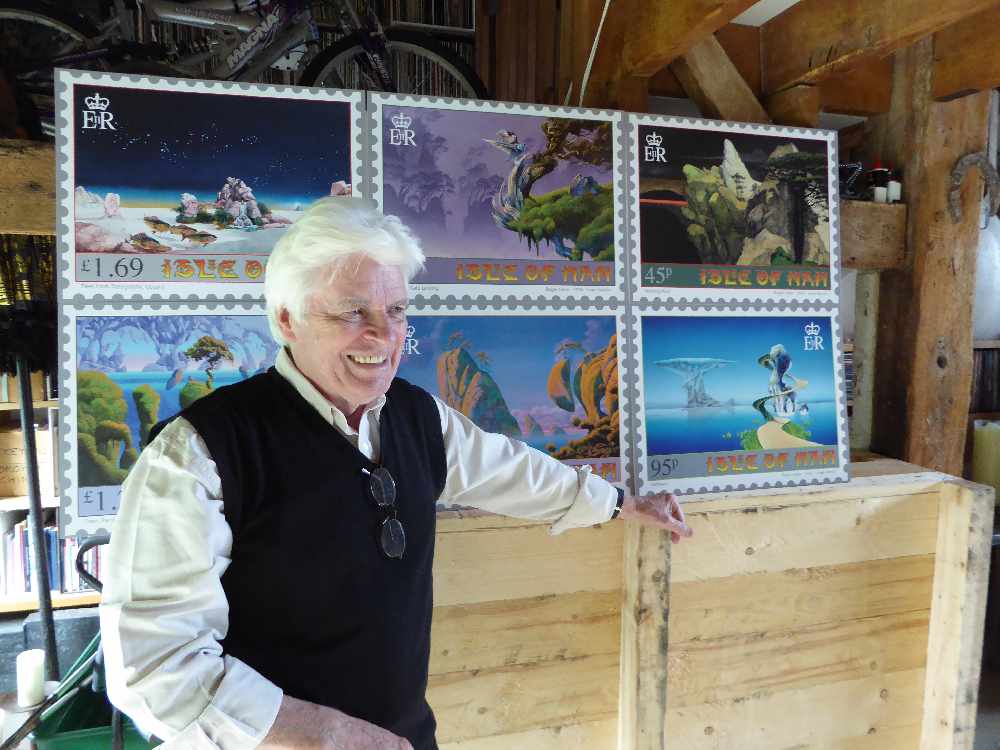 A set of stamps designed by a renowned artist have gone on sale after being created by the Isle of Man Post Office.
They've been crafted by Roger Dean - he's well known for producing the artwork for many bands and artists including 'Yes' and 'Asia'.
The stamp collection depicts six images from Roger's exotic landscapes artwork - the first picture titled 'Meeting Place' has been produced exclusively for the stamp issue.
Last week Roger launched his 'Islands and Bridges' exhibition at the Manx Museum in Douglas - it will run until November 19th.
He explained how he managed to design the images on such a small scale: