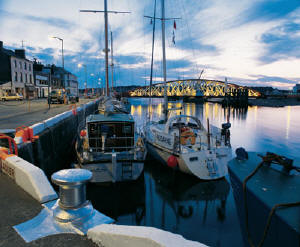 The Chairman of Ramsey Town Commissioners is predicting a positive year ahead for the town – despite economic pressures.
The commissioners have recently refused to increase attendance allowances for meetings saying it isn't right in the current climate.
They believe local governments should be reducing spending and not imposing more financial burdens on ratepayers and taxpayers.
Captain Nigel Malpass says this, and a strong budget, mean things look good for the year ahead:
(PLAY AUDIO ABOVE)