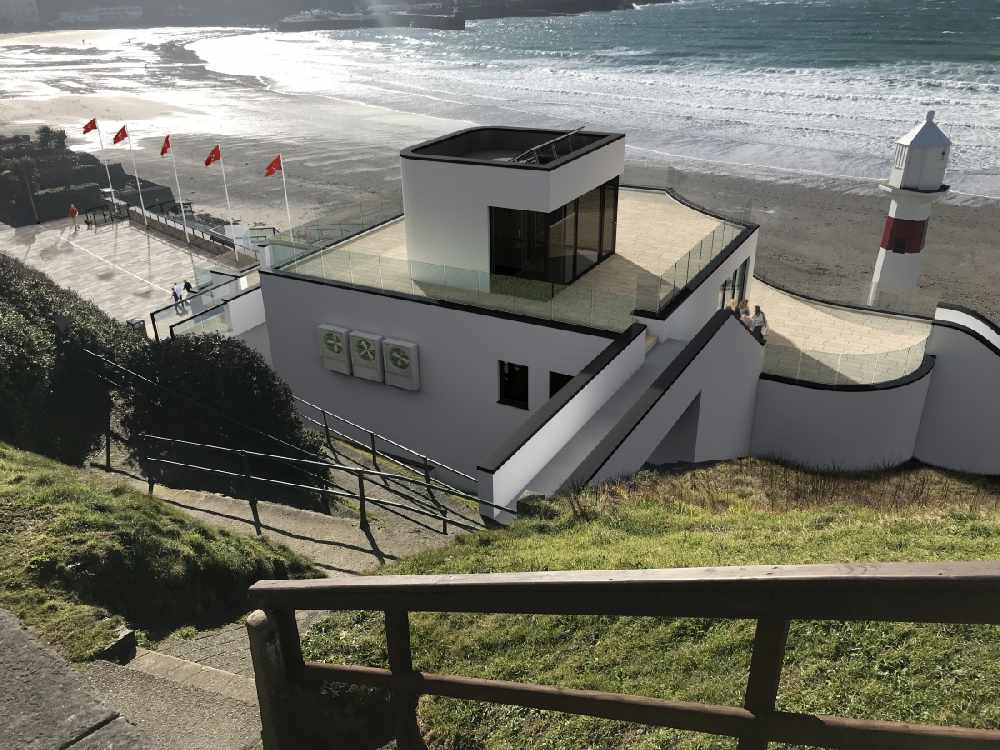 The redevelopment of a seaside cafe in Port Erin 'should be put on hold', according to a commissioner, in the interests of the ratepayer.
As the local authority looks to progress its plans for the Cosy Nook, Adrian Tinkler questions whether now is the right time for a 'high expenditure' project.
He says in light of the coronavirus pandemic, 'events have overtaken us.'
'It's unlikely there will be the same tourist traffic for years to come, and therefore is it a good use of ratepayer's funds?'
Plans for the Cosy Nook split opinion when they were first unveiled in March by the commissioners.
According to the authority, it would be a 'real attraction to the area' while others had reservations of the proposal's size.
The design, which comes in contrast to the traditional Manx cottage that has stood vacant for the last two years, features a 'landmark' three-storey building with large areas of glazing for 'far reaching views'.
Rather than a full rebuild, Mr Tinkler favours a plan that would incorporate 'old and new', which he says 'might be cheaper.'
'I would have liked to have seen something that was sympathetic to the building and to the immediate surroundings.'
Mr Tinkler claims that 'a majority of ratepayers' also shares that view.
At the authority's public meeting this week, a motion was due to be put to the board by Mrs Dawn Sim proposing commissioners 'obtain an alternative drawing' for the cafe due to the 'negative feedback by so many members of the public.'
Due to technical difficulties however, Mrs Sim was unable to attend.
At that meeting it was also confirmed the Department of Infrastructure would not be able to provide financial assistance to the project, despite it being earmarked for funding from the climatic change budget.
Given the site's proximity to the beach, it is identified as an area at risk of flooding during high tide.
The commissioners are set to discuss Mrs Sim's motion at a meeting next week.