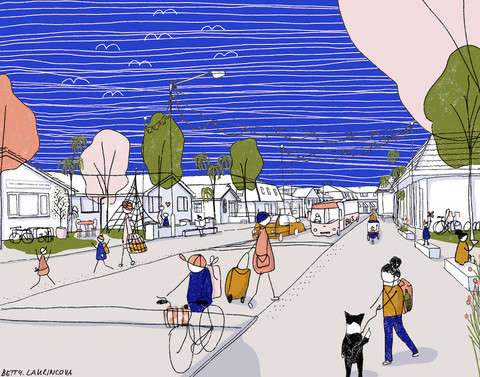 Port Erin Commissioners is hosting a competition for children to design their 'dream' public space.
Urban planner, Betty Laurincova is working with Port Erin Commissioners to enable people to share their ideas about what they would like to see and have around the village.
She says people have been creative so far and have an 'image' or 'vision' of what they want.
Children up to 11 years old can submit designs and creations with the chance to win a prize.
The competition closes on 28 April and anyone with a design can send them to competition@porterin.gov.im.