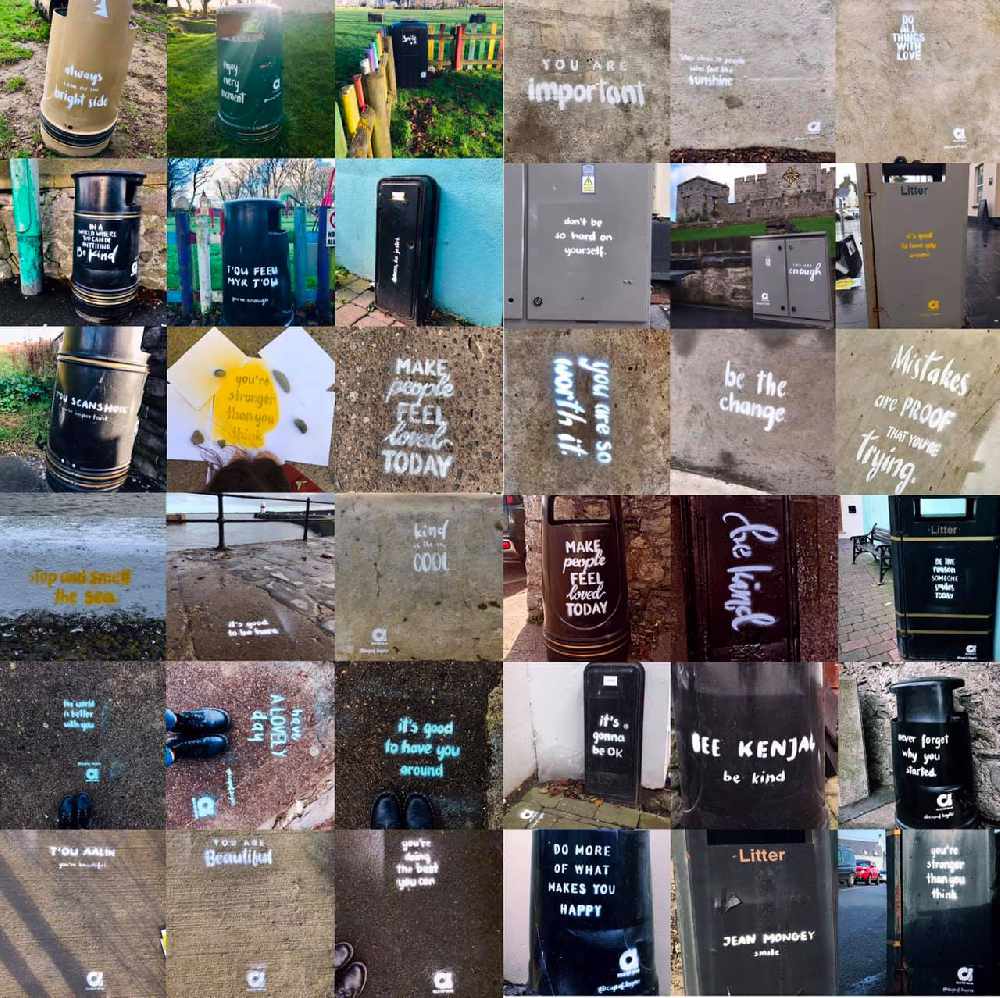 Kind quotes are popping up across the south of the Island - thanks to a Polish Artist.
Karolina Pawlowska is behind the initiative and says she has spent months writing, cutting, sorting and spraying to finish the project.
After what Karolina has described as a 'hard' year, she wanted to do something nice for people and make someone smile.
The quotes differ depending on location, but include the likes of 'you are enough', 'never forget why you started' and 'be the reason someone smiles today'.
There are more than 30 quotes around the south of the Island - most of them in English, some in Manx and some in Polish!
Karolina adds even if just one person smiles seeing them, her job is done.