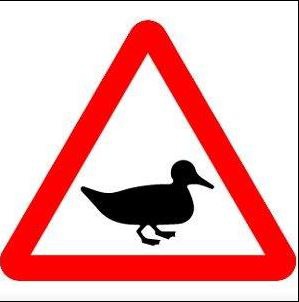 Drivers are being warned to slow down near Ballacraine after reports of ducks being hit and killed. 
Police have taken to social media to issue the message, after they received reports of a large group of ducks near Greeba.
Officers say they have been crossing the road, and some drivers have braked suddenly or swerved - and as a result, hitting the animals.
They're asking motorists to take care and slow down.
The Manx SPCA has also taken to social media - saying it's treated an injured duck who was brought in by a member of the public this morning.
The person in question also claimed she'd had to move around 20 dead ducks off the road in the area.