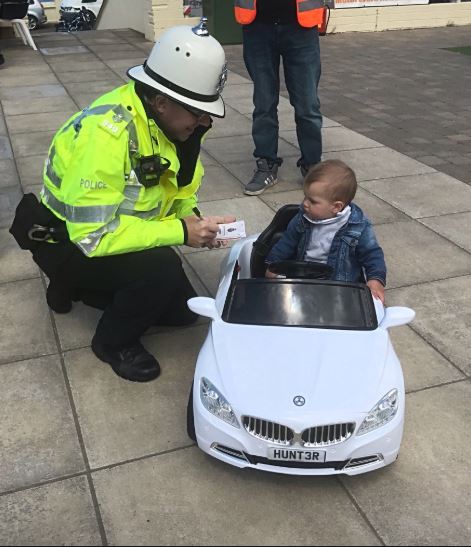 The Island's Police continue their good humour this week, after 'having words with an underage driver'.
Officers say with permission from the driver's dad - a PC spoke to the infant in Peel today.
In the Twitter they say he "got away" with a fixed penalty, but the dad was no where to be seen when the payment was due!