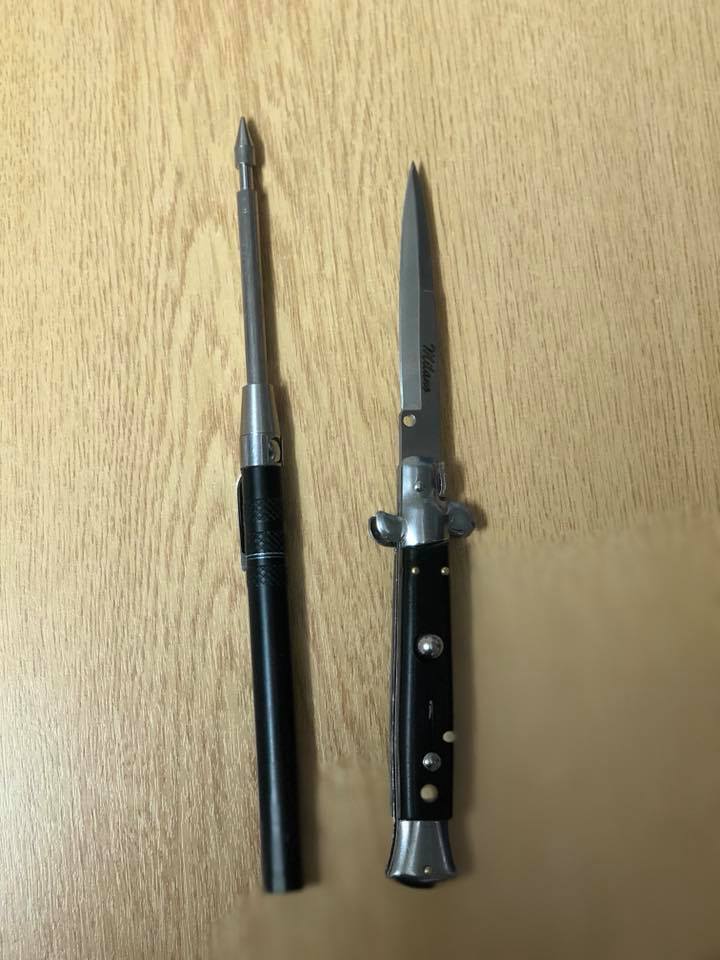 Police in Douglas seized two potentially dangerous weapons earlier this week.
Officers say they were assisted by Port Security in taking them off the street.
They uploaded a picture of them to Facebook - one of which is a knife, and the other appears to be a small spear object.