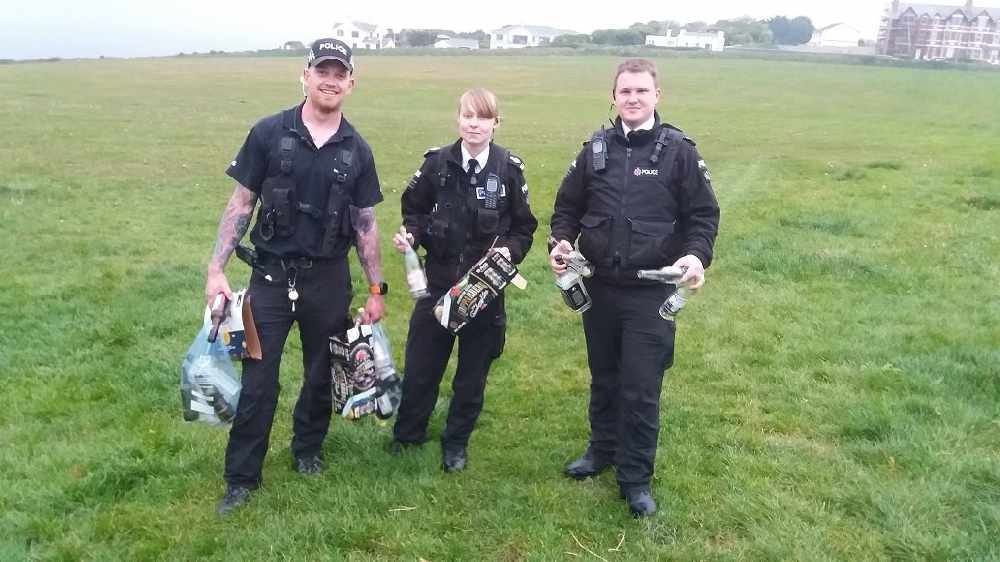 Police in the west of the Island have thanked members of the public who helped clear up a beach after a teenagers' party.
Officers found the beach next to the old Swimming Pool in Peel had been used by young people celebrating the end of their exams - but a large number of glass bottles were smashed on rocks, and a large amount of litter was left in the area.
But the day after the party, the beach had been cleaned and the mess cleared up.
The Western Neighbourhood Policing Team took to Facebook to thank those responsible.