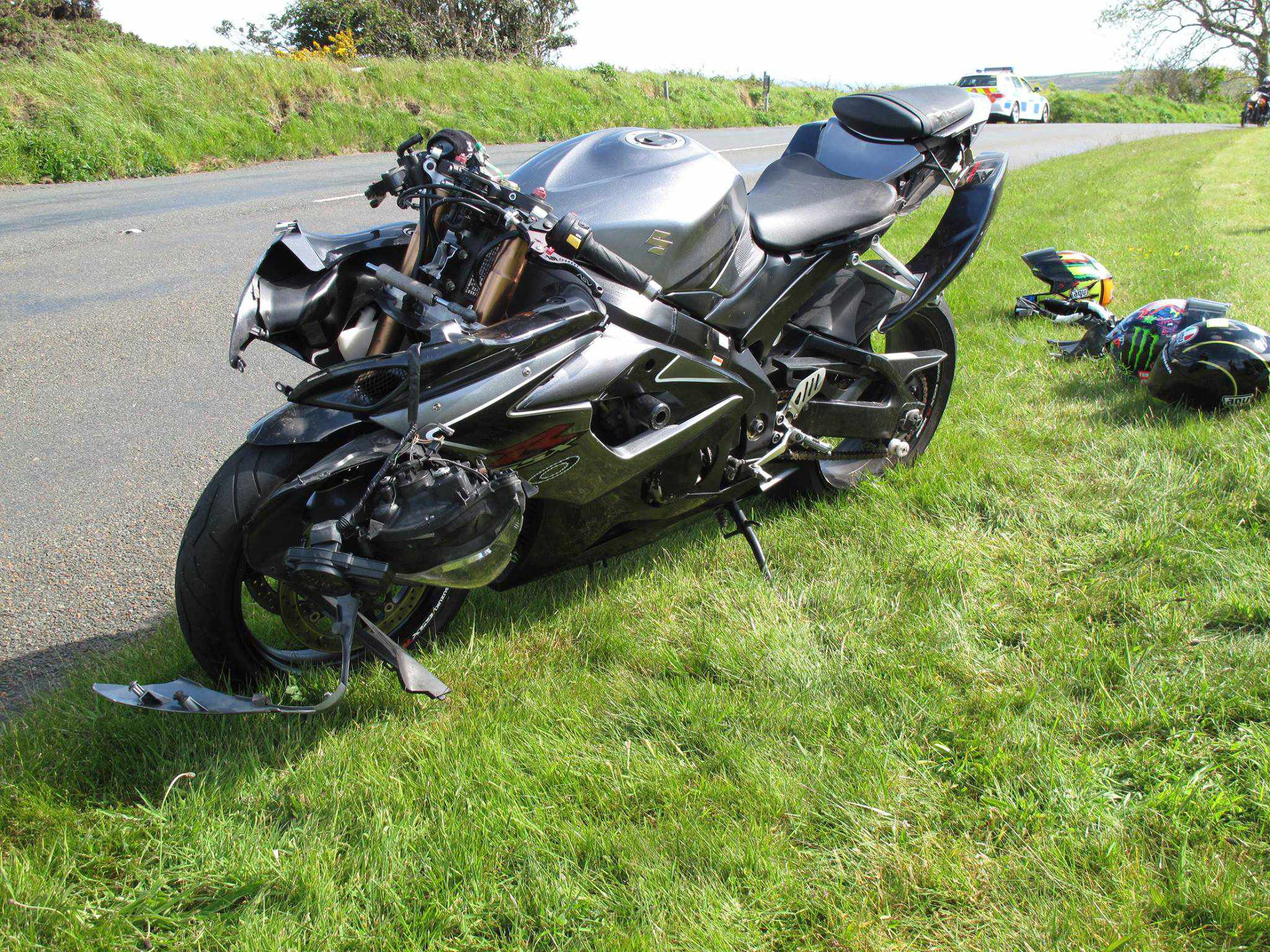 The TT visitor's bike
Respect the Island's roads - they bite back.
That's what one TT fan found out earlier this week after crashing his bike following an error of judgement.
The biker arrived for his first experience of the motorcycling festival just after 1pm on Wednesday - just three hours later his holiday had almost finished.
Police have shared the photo of his bike as a warning to others - saying thankfully only his bike and pride were badly hurt.