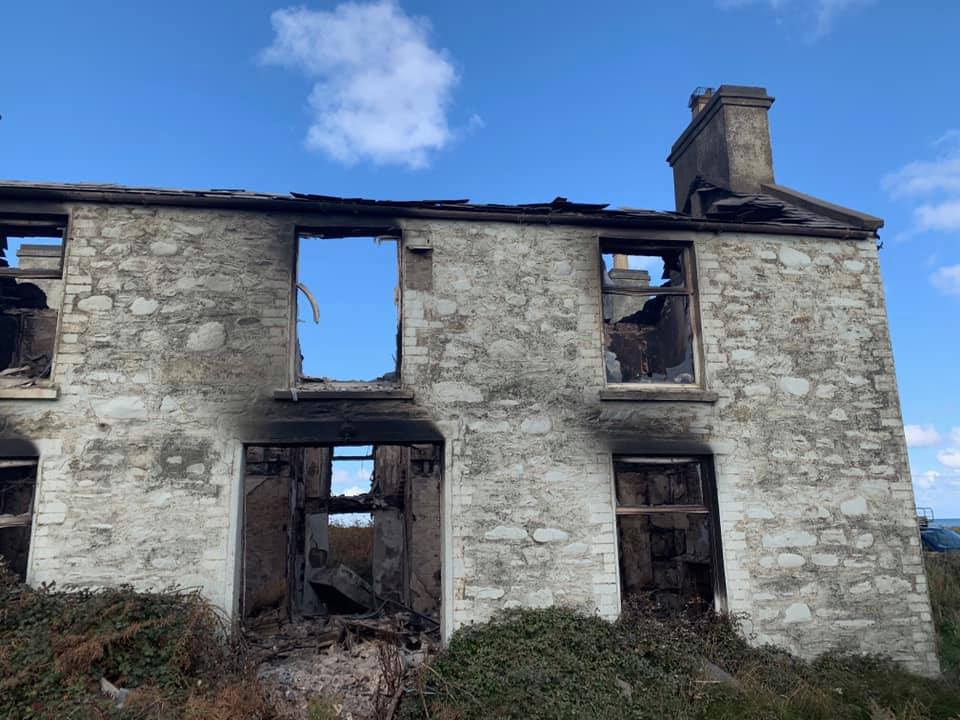 Police are now investigating a fire which broke out at an abandoned building in Bride last week.
Last Thursday, firefighters and the constabulary were called to the structure on Cranstal Road with authorities believing the flames had been burning for some time - security fencing has been placed around the building as it's now considered dangerous and the walls and gables are at risk of collapsing.
Now, Police officers are looking into the incident and want to speak with anyone who may have information about what happened which could assist with enquiries or saw any activity in the area in the days leading up to the blaze.
Those who feel they could help are asked to get in touch with Ramsey Police Station on 812 234 or Crimestoppers anonymously on 0800 555 111.