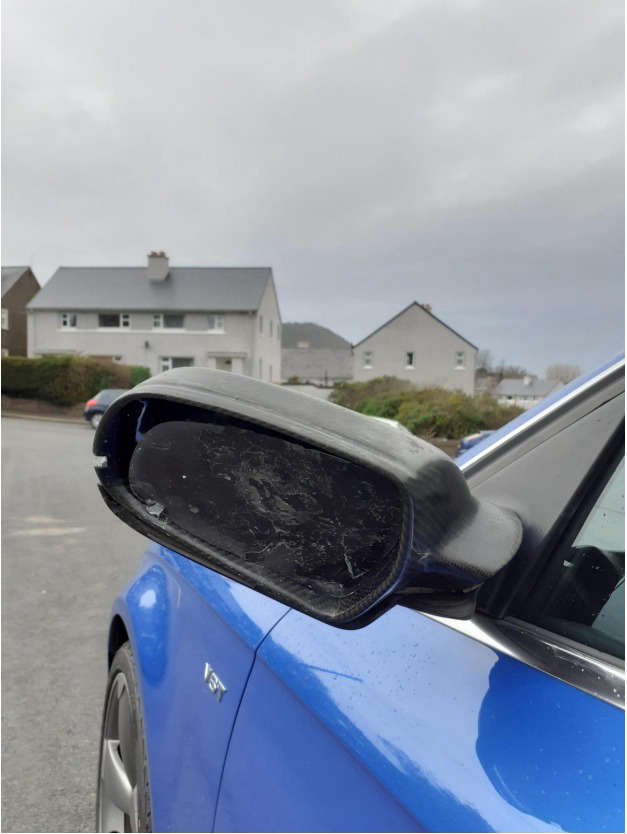 Police in Ramsey are investigating after damage was caused to a car over the weekend.
Officers say between 2.20pm on Saturday and 11.40am on Sunday, a blue Audi sustained damage to its wing mirror on Swales Terrace.
It's thought to have been caused by a vehicle and the driver has failed to stop and report the incident.
Anyone who witnessed the incident or who may have information is asked to contact Ramsey Police Station on 812234.