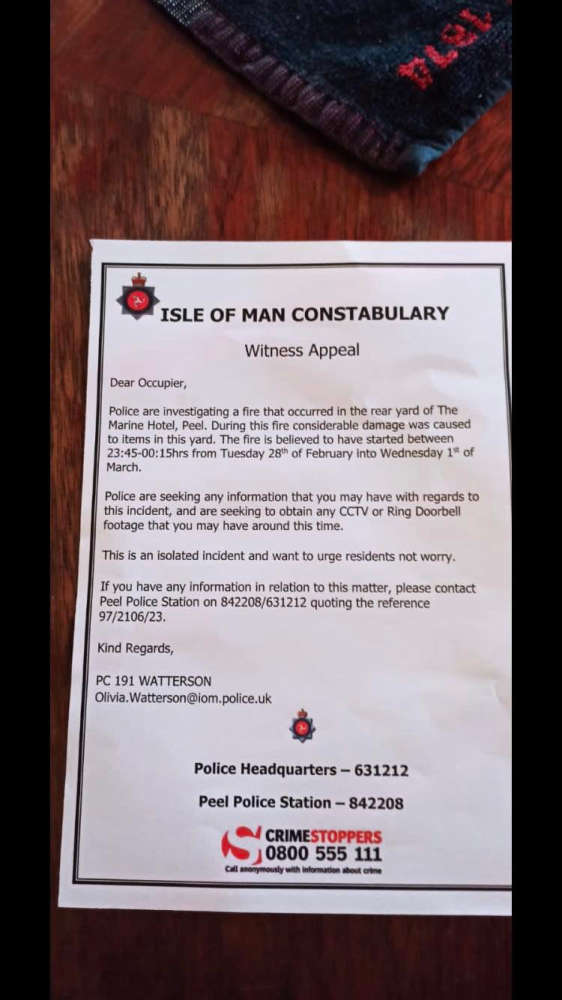 Police are appealing for information after a fire in Peel.
Officers are investigating a blaze in the rear of the Marine Hotel, which caused 'considerable damage.'
The fire is believed to have been started between 11.45pm-12.15am between Tuesday, February 28 and Wednesday, March 1.
The constabulary is now asking for any information people may have and is specifically looking to obtain any CCTV or Ring Doorbell footage from around the area.
Police have described the incident as 'isolated' and are urging residents not to worry.
If you have any information, you're asked to contact Peel Police Station on 842208.