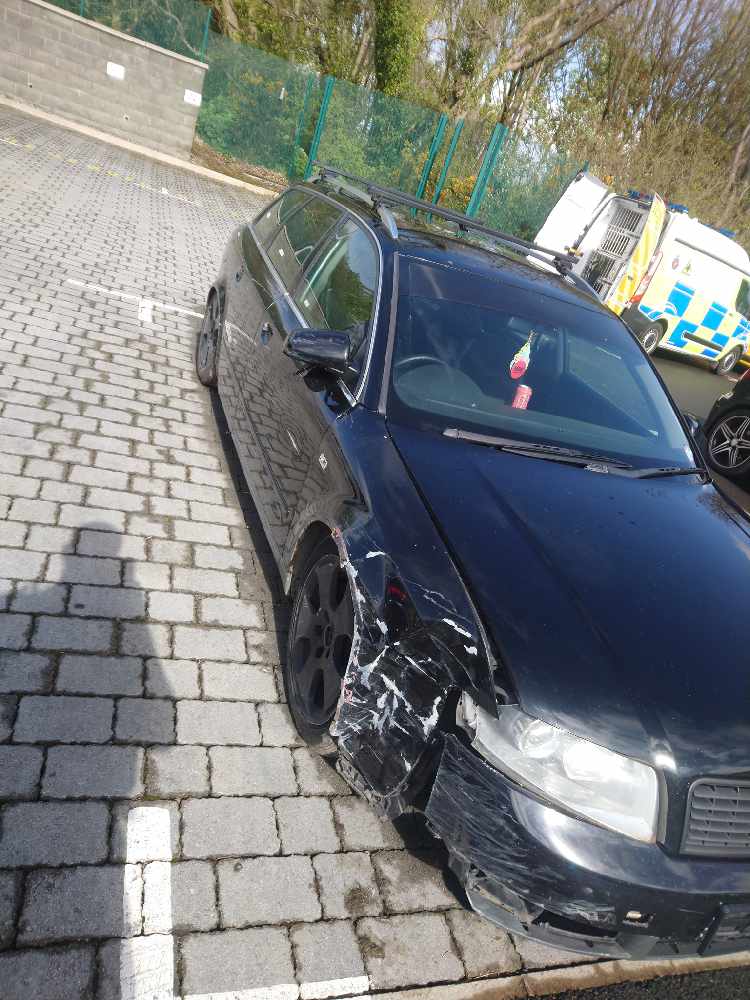 Has your car been stolen?
That's the question from Police following a crash on the Mountain Road.
Authorities say a black Audi collided with a fence, in the area of the Verandah, at around 7.40pm on Sunday.
Instead of stopping or reporting the crash - the driver continued towards Douglas before seeing a marked police vehicle and making off at high speed.
Officers say in an 'attempt to fool police' the driver 'sneakily hid' the car at an abandoned set of farm buildings, near Clypse Reservoir, and removed the number plates.
They're now asking people who witnessed the incident, or who've realised their car is missing, to contact Police Headquarters on 631212.