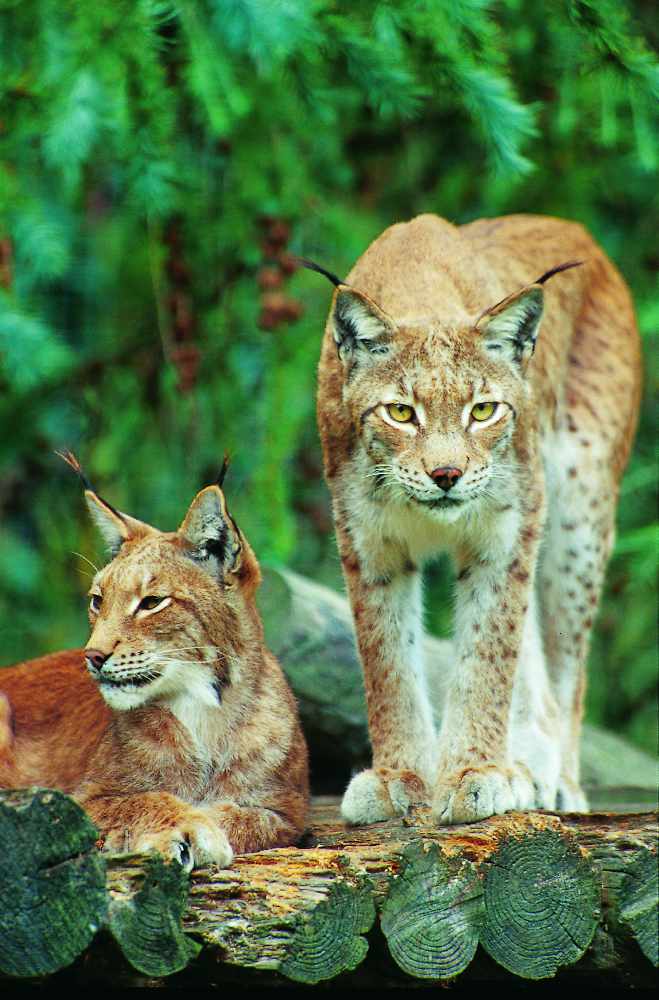 A wild duck that flew into arms of death at the Lynx enclosure at the Isle of Man's wildlife park has had a lucky escape.
A video taken by a visitor this week shows the bird being pounced on by a large cat but somehow escaping and eventually getting away.
The Wildlife Park said: "We definately wouldn't advise ducks to land in that enclosure, but it got away and the Lynx got to play so it's all good.
"The Lynx cats also like to play football from time to time", added the park.