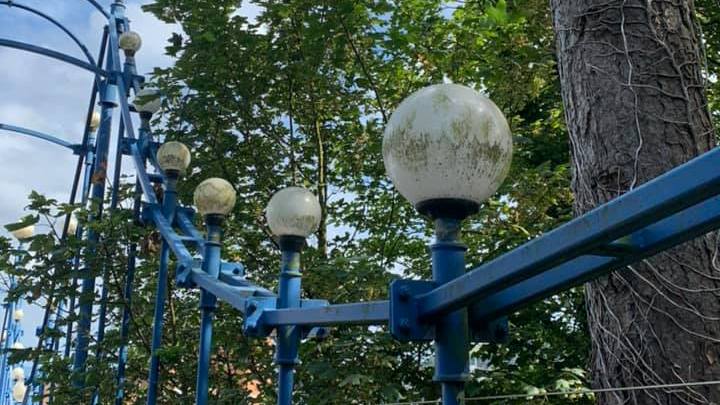 Douglas residents on a Facebook group with more than 28,000 members are calling for the local authority to clean dirty lampposts near a popular landmark.
Claire-Louise Reynoldson took to social media to point out the lamps on the footbridge between the Manx Museum and Chester Street car park are extremely dirty.
Her post about the plastic globes have attracted a number of comments from people who'd also like to see them cleaned.
They're now calling for the balls to be sprayed for mould and polished.