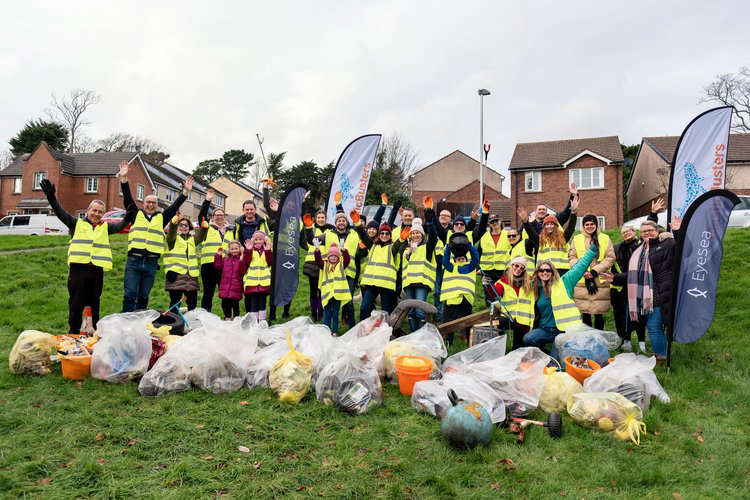 PlasticBusters at a previous event held in February. Credit: Lina Kovacheva via plasticbusters.org.
The Island's Institute of Directors is joining forces with 'PlasticBusters' to pick up litter tomorrow.
People are encouraged to join the family-friendly event at the bottom of Belmont Hill, Douglas from 10.30am.

All materials (buckets, litter-pickers, bin bags, high viz vests, etc.) will be provided free of charge by PlasticBusters.

Budding litter-pickers should dress comfortably in something warm, rainproof and should bring a pair of gloves too.
Anyone wishing to attend can register here.
For further information on the event, you can email mail@plasticbusters.org or telephone Jaime on 07624 330926.