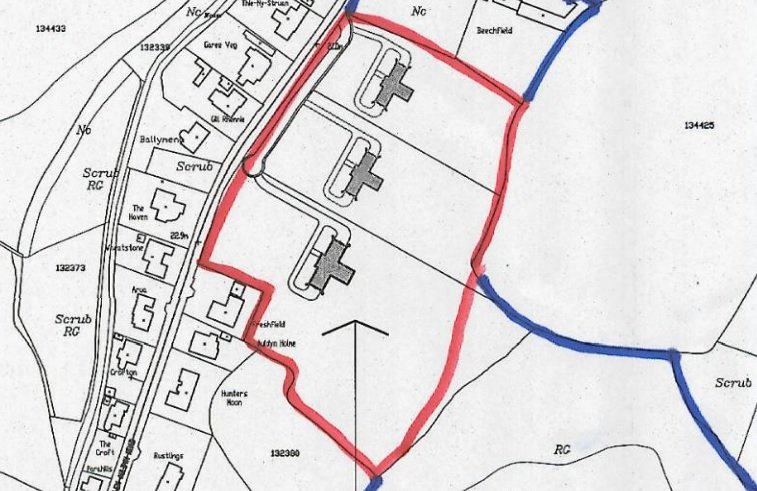 A proposal to build three new homes in Ramsey is facing more than a dozen objections from residents and the Manx Utilities Authority.
Paul Wheeler of Lezayre has applied to put a new house and two residential plots on a field in Glen Auldyn.
In his application he says the site near Glen Auldyn Road has been zoned for low-density housing and covers almost five acres.
But it's attracted a number of criticisms from its neighbours.
A dozen objections have been sent to the planning committee about the proposals with neighbours complaining about the development's style and a possible loss of privacy.
The Manx Utilities Authority says the field is a greenfield site and lies in the Sulby River's flood zone something Mr Wheeler's architects deny.
He says eventually the field would host three modern houses each with four or five bedrooms.
And he adds the whole site would be landscaped to screen it off from nearby homes and minimise its visual impact on the landscape.