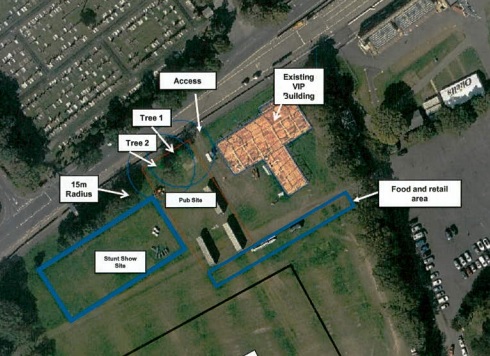 The Department for Enterprise is applying for planning permission to open a pub in Noble's Park during the TT and Festival of Motorcycling.
It says it's moving the traditional beer tent from its site behind the TT grandstand, although it'll still be run by Heron & Brearley after a tendering process late last year.
The new pub would be alongside the existing VIP area, and feature a special area for stunt shows.
The department says the new drinking venue will be called the 38th Milestone.