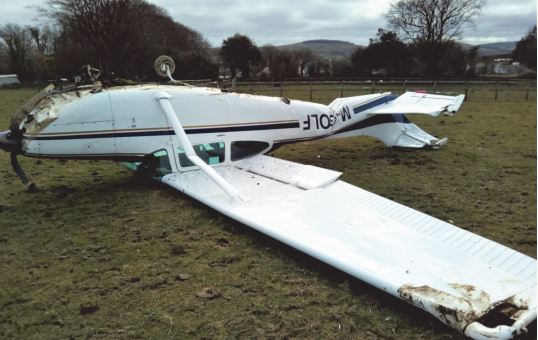 A plane crash in Braddan happened when a pilot thought a horse was standing on the runway.
The UK's Air Accident Investigation Branch has published its report into the incident which happened when a Cessna light aircraft plane tried to land at a private airstrip on March 13.
The report says the pilot circled the runway and tried to land but attempted to abort when he saw the horse.
He hadn't realised it was in a different field, and the airplane overturned after hitting a gate - nobody was injured.