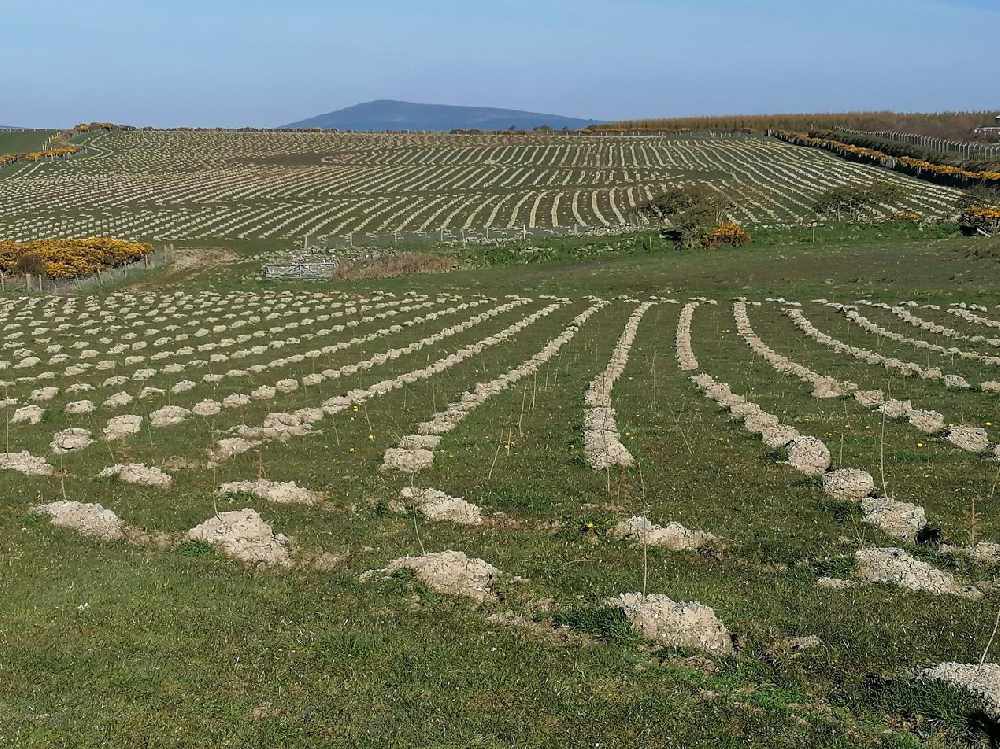 The planting of the People's Wood at Meary Veg in Santon is nearing completion.
Chief Minister Howard Quayle announced Government's plan to create the woodland in June 2019, a month after it pledged to reach net-zero emissions by 2050.
More than 70,000 trees have now been planted by local contractors since Mr Quayle planted one of the first in February 2021.
The project is being delivered by Department of Environment, Food and Agriculture in partnership, and funded by, the Cabinet Office Climate Change Transformation Team.
The 45 hectare (111 acre) site has been planted mainly with a mix of broadleaf species including Aspen, Willow, Sycamore and Oak.
Chris Kelly, Head of Contact Delivery, said: 'Barclays are very proud to sponsor the People's Wood and look forward to collaborating with other green projects in the future.'