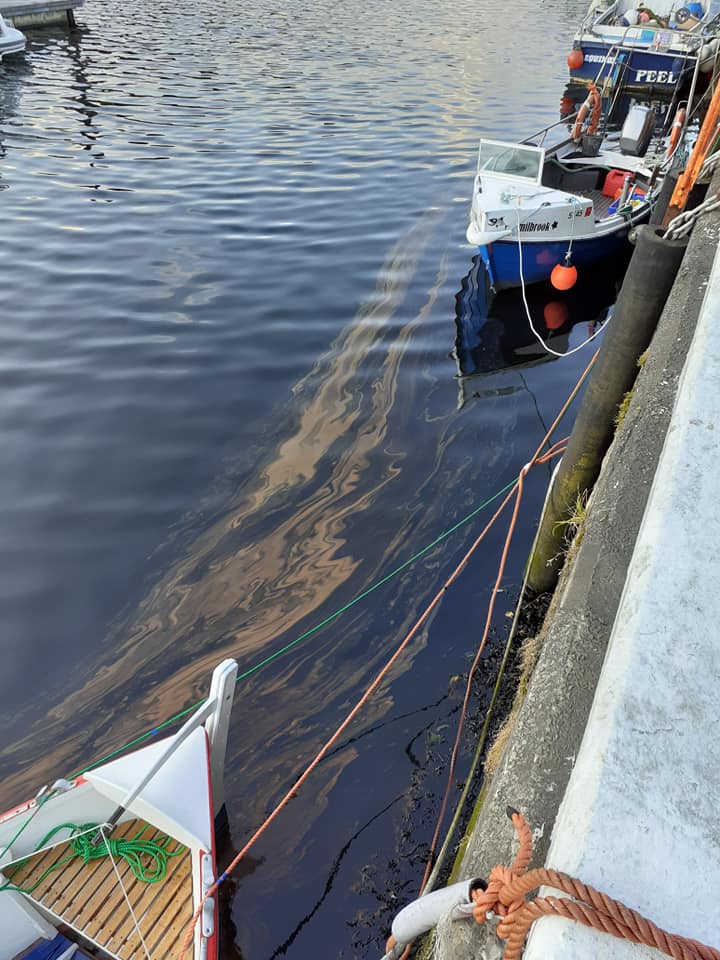 Peel Coastguard was called out on Wednesday night to aid with a pollution incident in the town's harbour.
After reports of a 'large pollution spill' crews found it reached from the swing bridge right down the harbour, past the Museum to the boat park.
Volunteers saw a large amount of an orange pollution and oil sheen in the sea.
A boom was then placed around a vessel which was suspected to have caused the pollution, a sample of the spill was taken away for testing.