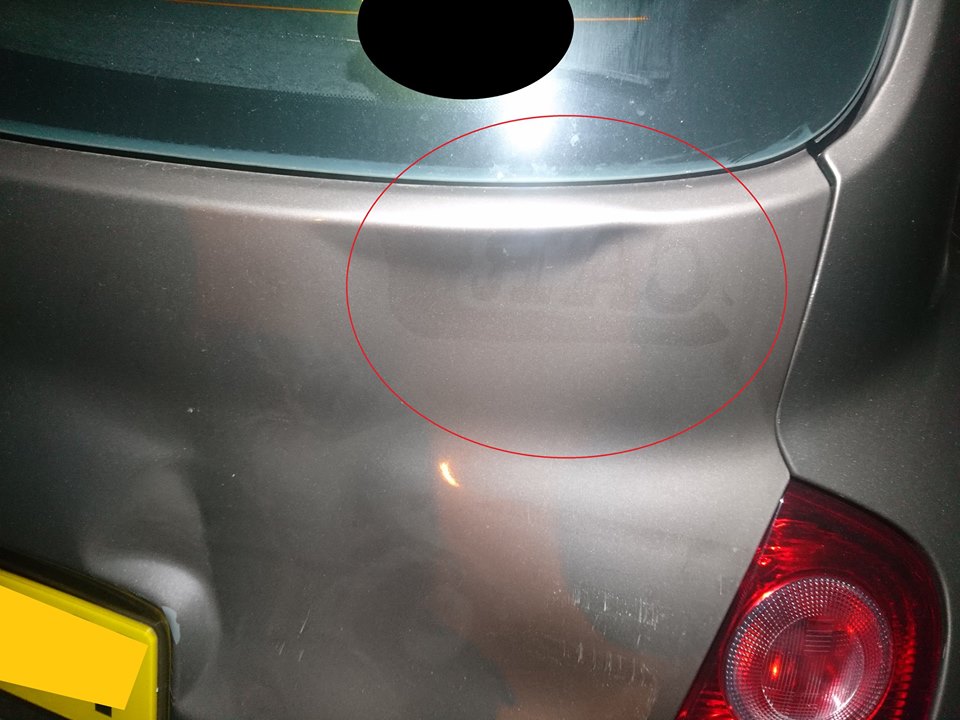 A collision in a car park in Peel is being looked into by authorities.
The Western Neighbourhood Policing Team says it happened in the Shoprite car park on Derby Road between 4.15pm and 5pm yesterday.
A vehicle has collided with gold Nissan Micra causing 'substantial damage' to the boot before leaving the scene without providing details.
The offending vehicle has left an imprint on the Nissan which appears to spell the word 'car' - anyone with information is being asked to contact Peel Police Station.