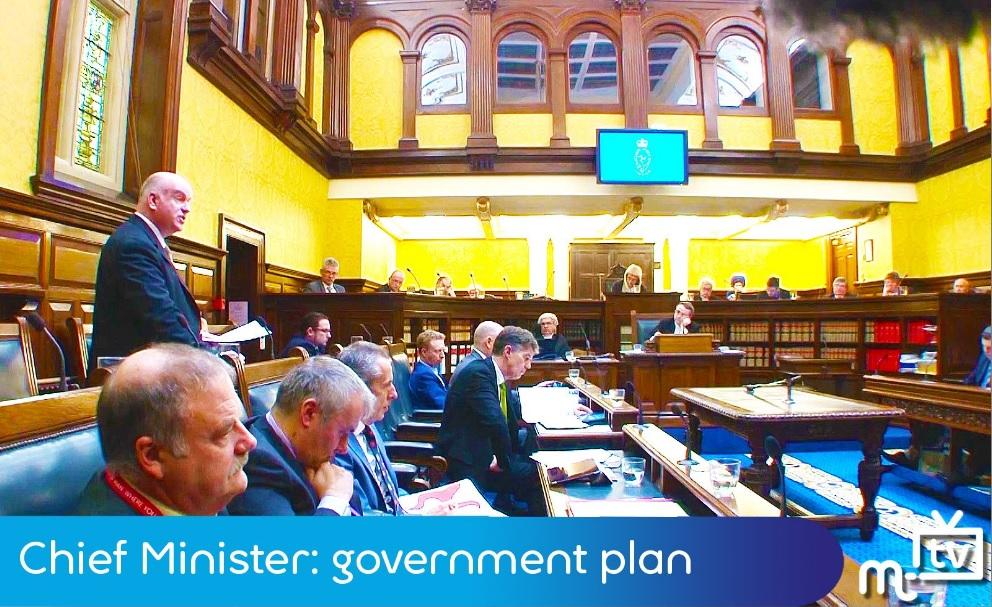 Credit: MTTV
Only 0.004 per cent of the Island tuned in to the first live video broadcast from Tynwald yesterday.
The court voted to change the rules about filming in the Tynwald chamber - giving accredited journalists the chance to broadcast proceedings in future.
Manx Telecom's MTTV broadcast the court's debate on the Programme for Government using the video-streaming app Periscope.
Viewing statistics show 375 people watched as Chief Minister Howard Quayle guided the plan through to the vote.