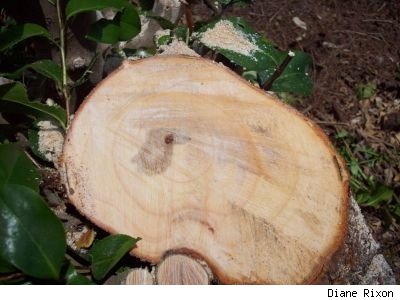 Small Forrest of Mature Trees Cut Down to Make Way for Housing Development
The destruction of a large amount of mature trees in what was described as the only green area left in Ballasalla has been met by outcry from the local residents.

The trees were felled to make way for 22 houses in the Poachers Pocket development site.

The members of the Ballasalla & District Residents Association claim that the trees were removed despite the developer initially being informed by an independent inspector that only 2 or 3 could be felled.

They are calling into question why nearly 150 trees were allowed to be felled, by both the developers and the Forrestry Division.
We spoke to a spokesperson for BADRA, Mike Henthorn, he said although their campaigning won't bring the trees back, he hopes it will help avoid similar situations of unneccessary tree felling in other areas of the Island.
(AUDIO ABOVE)