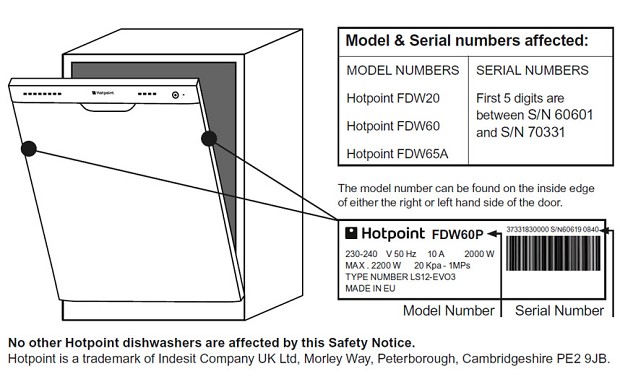 A warning has gone out from the Office of Fair Trading about a series of faulty dishwashers.
It affects Hotpoint units which were sold between June 2006 and March 2007.
The OFT says in rare cases there may be an electrical fault in some of them which could pose a fire hazard, although this is unlikely.
The Office recommends you check the nine-digit serial number. If it starts SN 60601 or SN 70331 then your dishwasher is affected.
Anyone who experiences problems is asked to contact the OFT immediately on 686526.