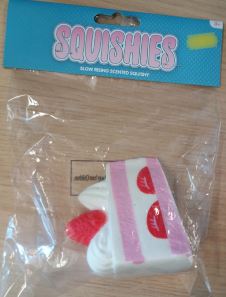 The Office of Fair Trading is warning people not to let children have access to a toy that is being recalled.
It says the 'Squishies Slow Rising Scented Squishy' toy can be mistaken for food; small parts can easily come off and be a choking hazard, and it's plastic packaging poses a suffocation risk.
The item is in the shape of a slice of cake, pink and white in colour and has a strawberry on top.
The OFT added it should be returned to where it was purchased from or disposed of safely.