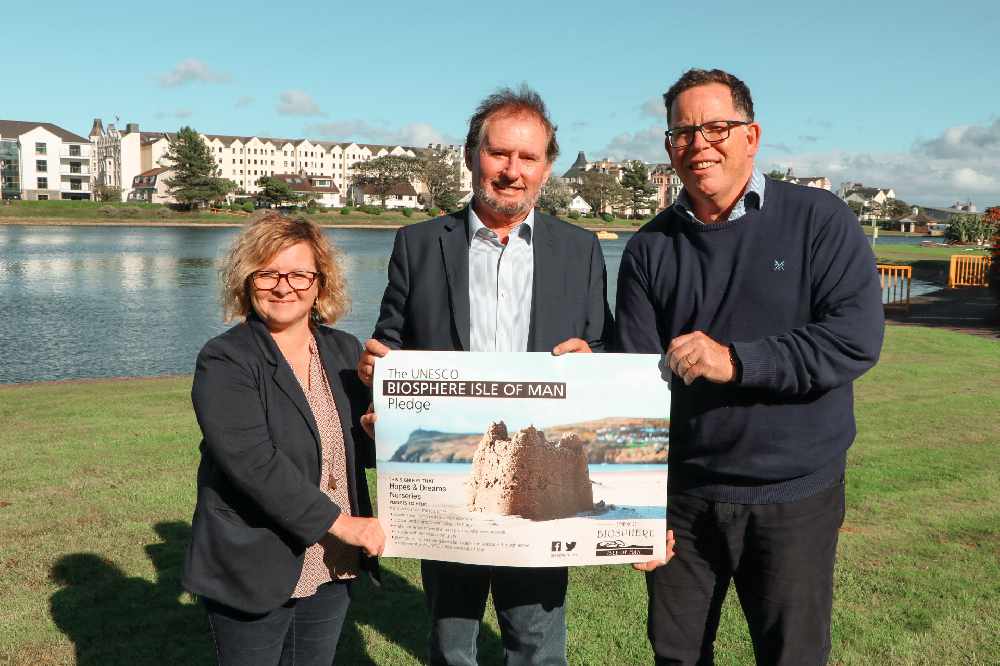 An Island nursery group is joining the pledge to help preserve the environment.
Hopes & Dreams Nurseries has announced it's become a partner to UNESCO Biosphere Isle of Man.
The pledge means the organisation commits to helping protect the Island's natural resources, as well as to develop the economy sustainably and to make a positive environmental impact wherever possible.
It's owners, Gary and Laura Peirce were presented their certificate by Environment, Food & Agriculture Minister, Geoffrey Boot MHK, at their early years' nursery in Mooragh Park, Ramsey.
The group has been recognised for its Curiosity Approach initiative, a project dedicated to raising the standards of Early Years provisions by motivating educators to be passionate and curious professionals.
As part of the initiative, Hopes & Dreams Nurseries is moving to replacing all plastic toys and equipment with natural resources.
Children are now using bamboo drinking cups, and lunch menus contain more local produce to support local suppliers and limit food miles.