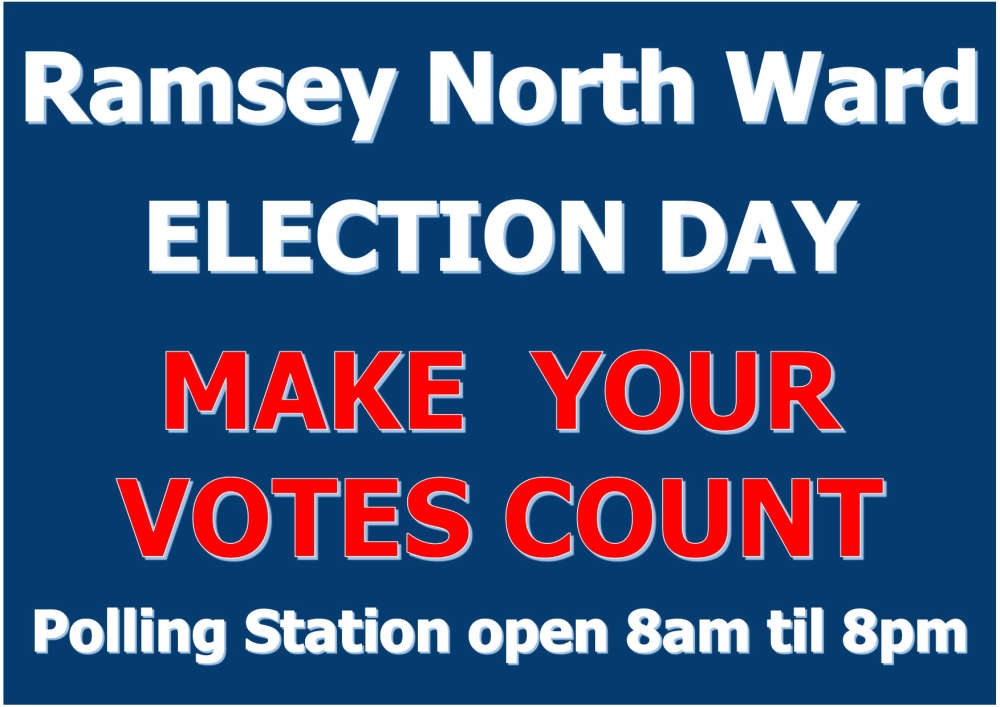 North Ward Bye-Election takes place in Ramsey today (Thursday).
The polling station will be open at the Town Hall between 8am and 8pm today (Thursday).
Ramsey Town Commissioners have encouraged residents to exercise their right to vote and "make their voice heard".
There are ten candidates seeking election for three available seats on the Board of the Ramsey Town Commissioners.
Details of those candidates can be found here.