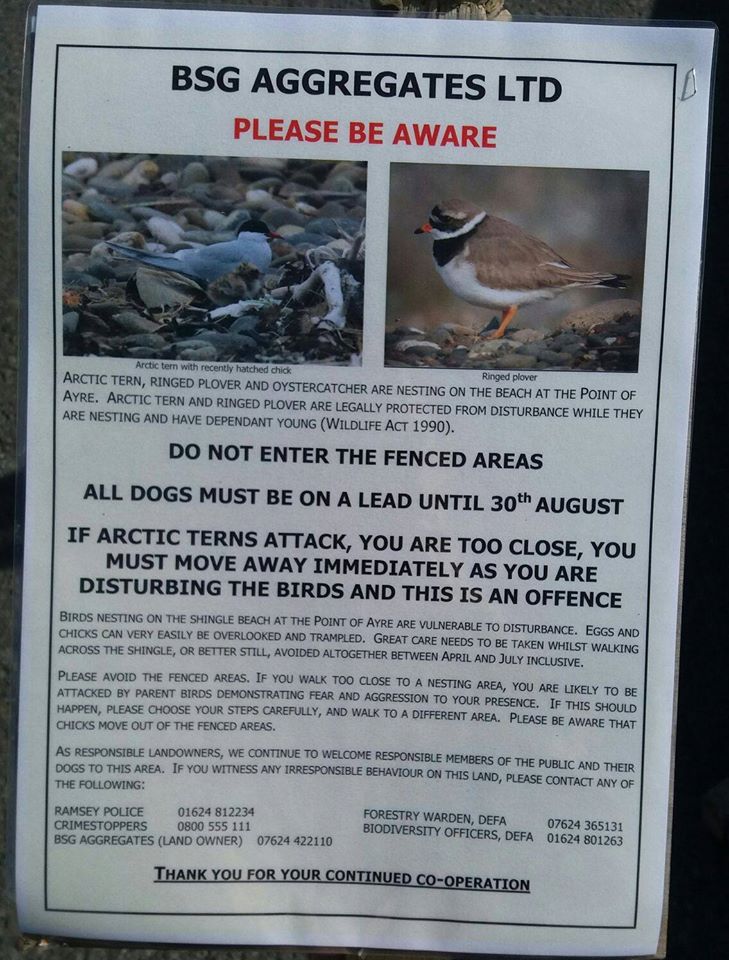 Police are warning people about disturbing migrating birds which are nesting in the north of the Island.
Little and Arctic Terns settle on shingle beaches between the Point of Ayre and The Lhen - their nesting sites are roped off with signs advising the public.
Dog walkers are being asked to keep their pets on leads, as disturbing the nesting birds between now and August is an offence under the Wildlife Act.
Officers say if you see anyone ignoring the signs, you should contact Ramsey Police Station.