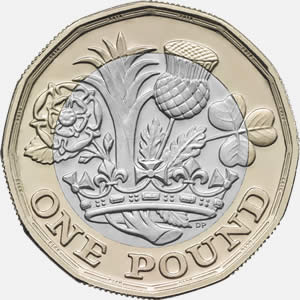 The Isle of Man will not bring in a new 12-sided one pound coin.
That's according to Treasury which says it has no plans at this time to follow the UK.
The new look coin will be introduced in March with the current pound being phased out there by October.
Treasury has confirmed the Manx 'round pound' will continue to be legal tender here – along with the new and old UK pound coins.