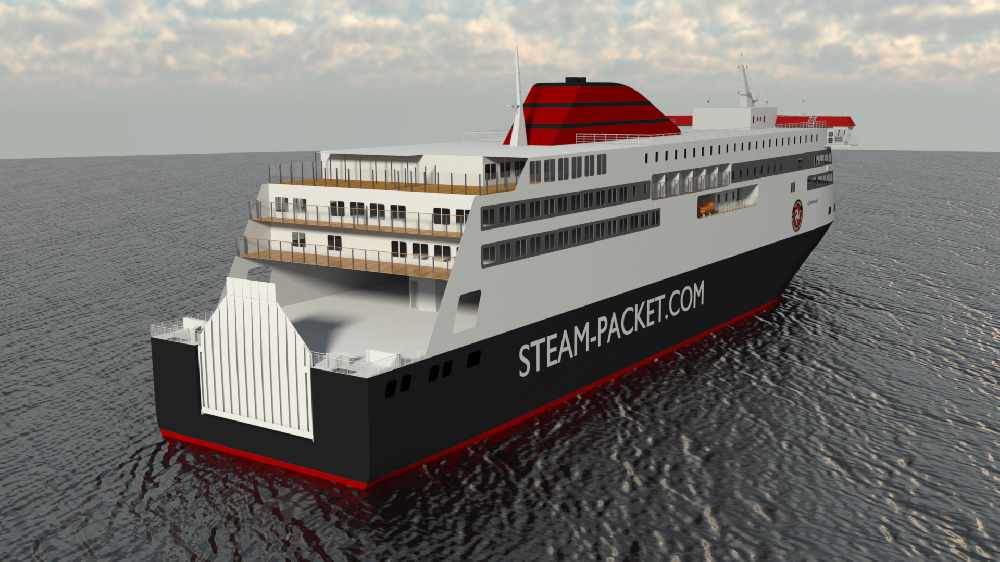 A new Steam Packet vessel set to replace the Ben-my-Chree is hoped to offer considerably more passenger space.
That's according to the company's Chief Executive, Mark Woodward, after it was announced last week a deal had been struck to build the new craft at Hyundai Mipo Dockyard in Ulsan, South Korea.
Work is due to start in the middle of next year once detailed plans are drawn up and agreed and it's hoped the vessel will start serving the Isle of Man in Spring 2023.
Mr Woodward says: "The final specification and build programme is still in development but it is expected the new vessel will be slightly larger than the Ben-my-Chree in most respects but with considerably more passenger space.
"It is also intended to be more environmentally efficient and manoeuvrable in poor conditions."
The company adds it's committed to maintaining a third back-up vessel, intended to be the Ben-my-Chree when the new craft arrives, to secure passenger and freight links as well as increase capacity during the TT and Classic TT.