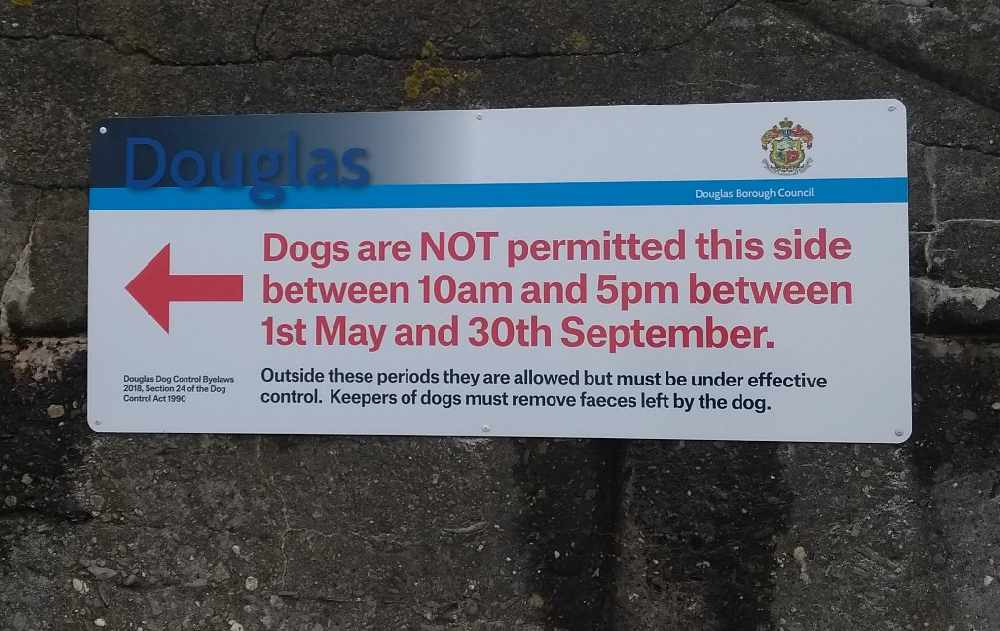 Douglas Council says it hopes new signs will make sure dog owners know where they can take their pets on the capital's beach.
The local authority has put up two notices pointing out which areas are closed during the summer months.
Between May and September, pooches are banned from the beach between the Queen's Hotel and the Bottleneck car park from 10am until 5pm.
Environmental services committee chairman Ritchie McNicholl says it's the new signs will educate the antisocial minority of dog owners.