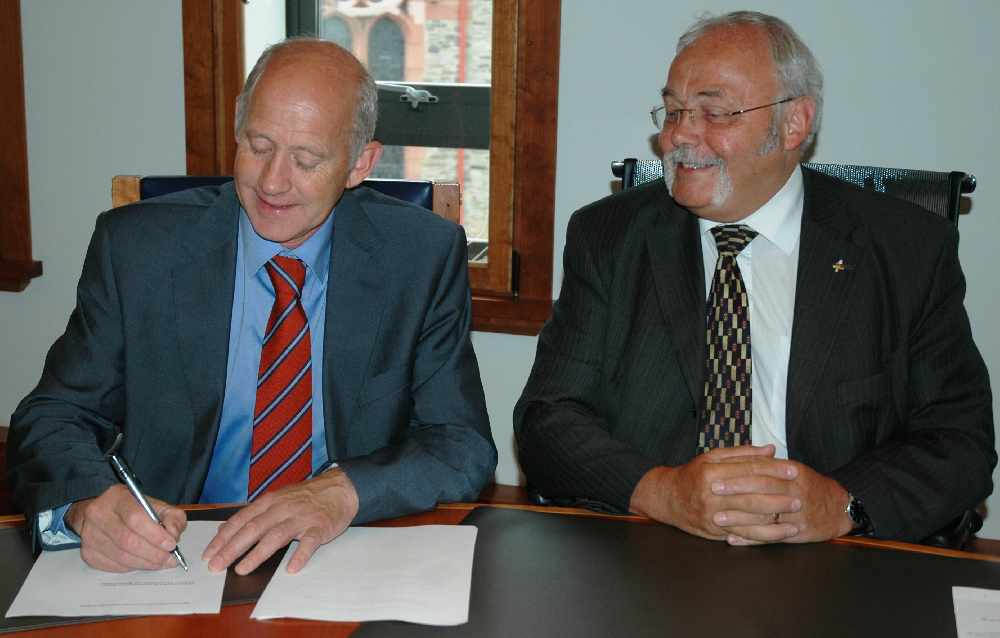 For those travelling to the UK after this month, there's no concern anymore when it comes to getting travel insurance, as a new Reciprocal Health Agreement has today been signed.
The Agreement was due to end at the end of March meaning that people visiting the UK from the Island, and vice versa, would have needed to take out travel insurance.
But at the 11th hour there was a shock turnaround when a six month reprieve was granted.
Today, the Islands media have witnessed the Minister for Health David Anderson sign a new and permanent health agreement, which has also been signed in the UK this morning. A statement was tabled in the House of Commons at 09:30.
The new agreement, which allows Island residents to get free healthcare when visiting the UK, will come into force on 1st October when the temporary one expires.
Minister Anderson is delighted to be finally crossing the finish line and says it's a 'win win' situation.