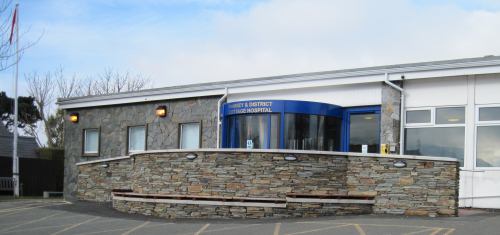 A unique monitoring system to help safeguard elderly patients - thought to be a first in the British Isles - has been installed at Ramsey District Cottage Hospital.
EarlySense is a series of contactless sensors which transmit data on patients' heart rate, respiratory rate and body movement from bedside to nursing stations to make sure staff are alerted when help is needed.
It's been made possible thanks to The League of Friends of Ramsey Cottage Hospital who raised £268,000 over several years to purchase the system from Vannin Healthcare.
The tech - developed in the Netherlands and Ramsey - was presented this morning by the charitys chairman, Leonard Singer,at the hospitals Martin Ward.