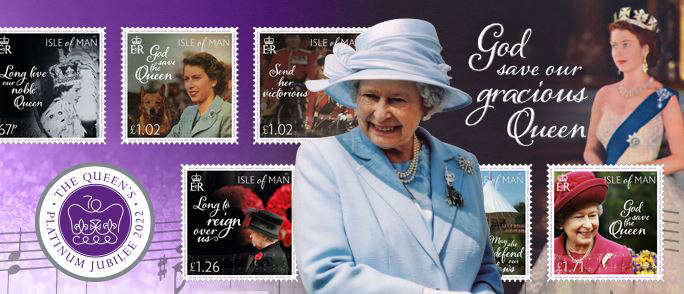 The Isle of Man Post Office will recognise the Queen's Platinum Jubilee with a new stamp collection.
The eight stamps will feature a picture of Her Majesty along with words from God Save the Queen, and will be issued on February 6.
Lieutenant Governor of the Island, Sir John Lorimer, says he's delighted the Isle of Man has produced these wonderful stamps in commemoration of a truly remarkable monarch.
You can find more information, and pre-order the stamps, on the IOM Post Office website.