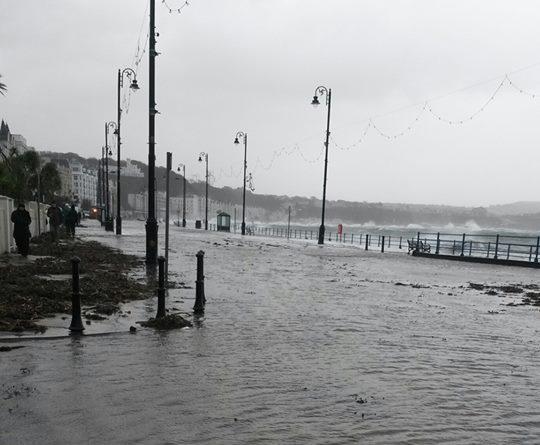 Proposals have been put forward to create a new government division to take charge of how the Island manages flood risks.
At the next sitting of Tynwald on Tuesday, October 20, members will be asked to approve transferring responsibility of flood risk preparedness and coastal management to the Department of Infrastructure.
The Transfer of Flood Risk Management and Related Functions Order 2020 will be moved by Infrastructure Minister Tim Baker MHK, who also holds the position of Chairman of Manx Utilities.
Responsibility for flooding and coastal protection currently sits across a number of government departments and agencies including the DOI, DEFA and Manx Utilities.
If approved, it would see a new DOI division created, which would include a number of roles from both Manx Utilities and the Met Office joining the operation.
Mr Baker says: "If approved, this measure will ensure flood risk and coastal management comes under a single point of political leadership, and is made in response to recommendations from the ARUP report into the 2019 flooding in Laxey.
"The effects of climate change are already being felt and it's vital we have the correct processes in place to prepare effectively Island-wide and deal with heavy weather when it inevitably happens."