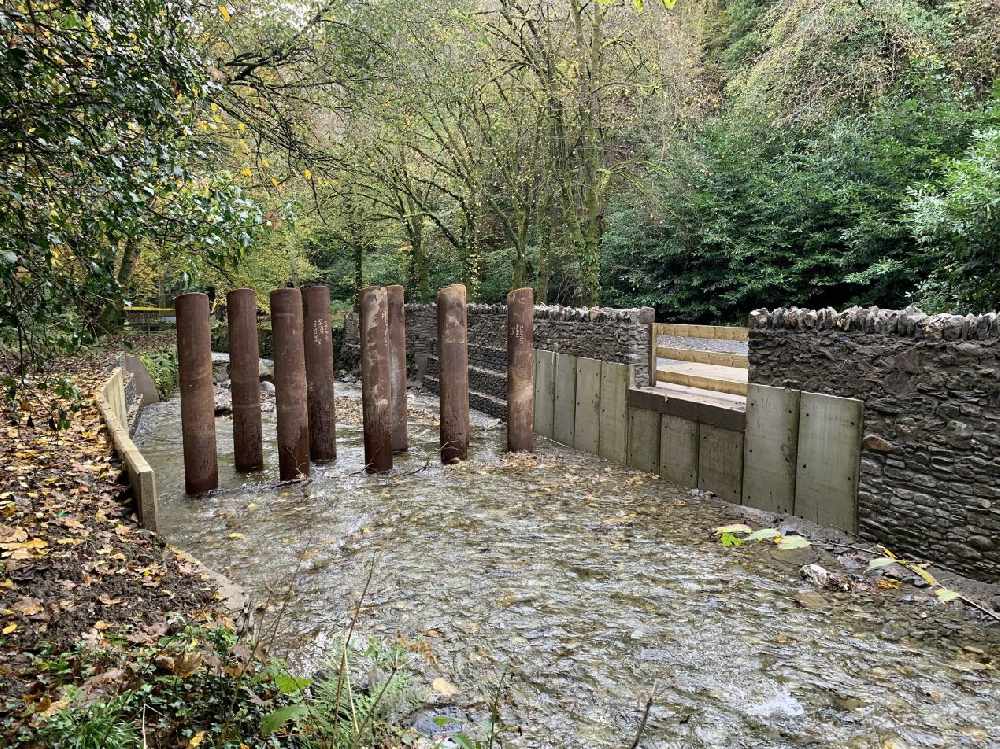 A new debris catcher has been installed in Laxey.
It's designed to help prevent trees and branches from causing flooding issues in the village.
It was recommended by Arup in its independent review following the devastating Laxey floods last year.
The catcher itself is made up of nine steel columns strategically spaced in the Glen Roy River in Laxey Glen.
The cross-government project was delivered on time and within its £190,000 budget.