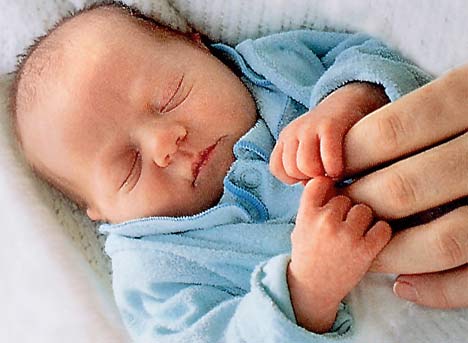 A charity has gifted 13 new cots to the Jane Crookall Maternity unit.
The donation has been made by the Manx Association for the Welfare of Children in Hospital.
Mums will benefit from the 'side by side' cots which provide a comfortable way for them and their babies to be close while sleeping.
New mum, Shelley Rawstron recently gave birth to her baby, Caleb, by Caesarean and was amongst the first to use the new cots.
She said she really appreciated being able to have her son right by her side as her mobility was definitely restricted in the first few days.