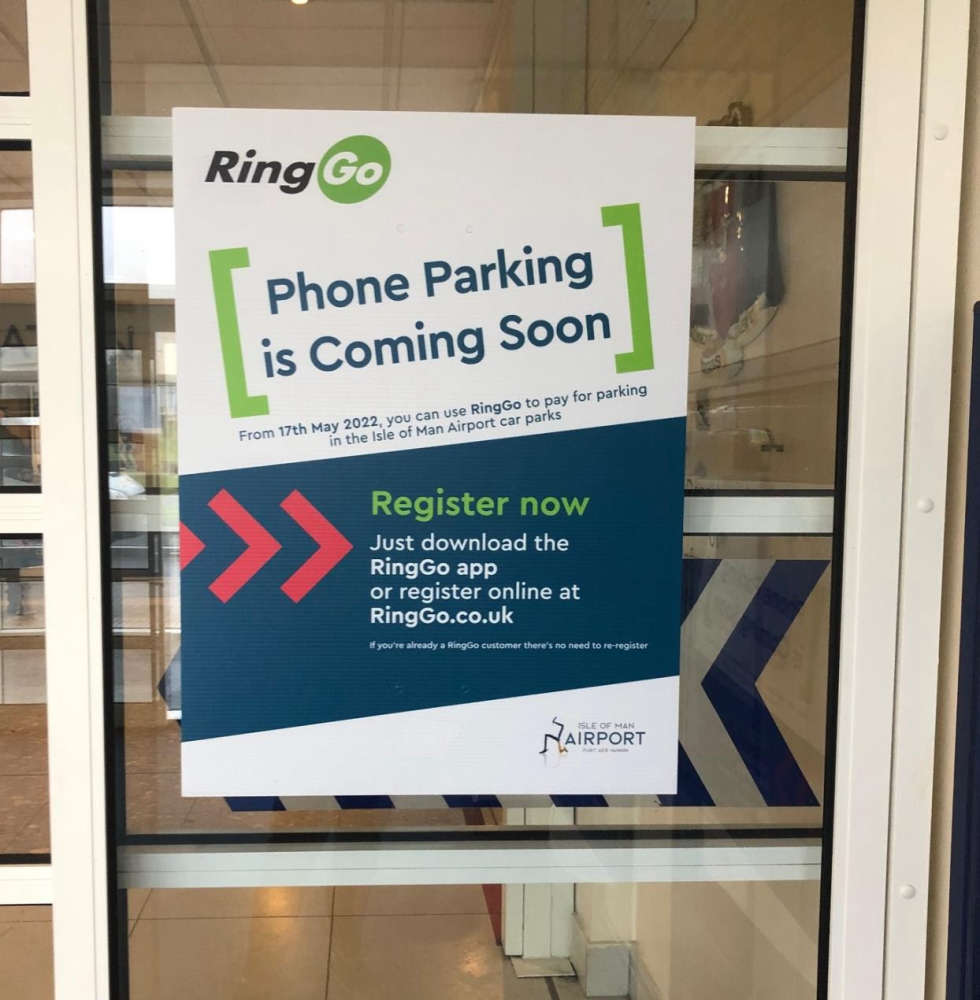 The new cashless parking system at Ronaldsway Airport will come into effect from Tuesday May 17.
You'll be able to pay for parking using the RingGo app, where you can pay in advance and extend the parking period through the app if necessary.
Anyone without a smartphone can pay over the phone, by text, online or ask for assistance at the information desk inside the airport.
Disc parking will be extended to an hour and parking rates remain the same.